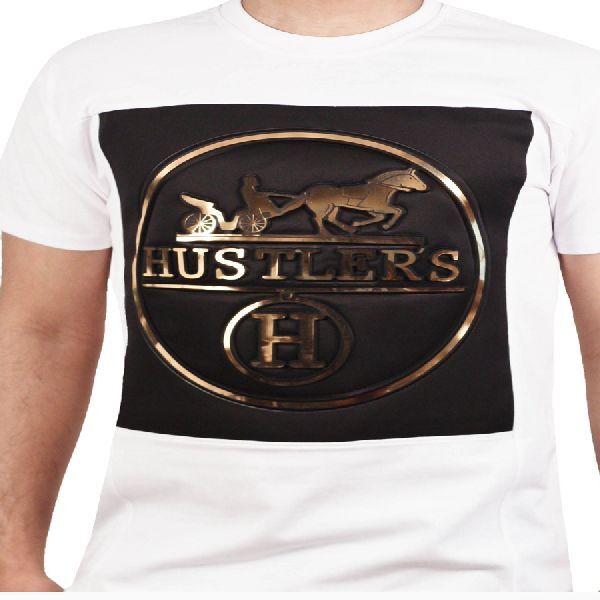 In the ever-evolving world of manufacturing, innovation and versatility are key factors that drive success. The industry continually seeks ways to improve the aesthetic appeal, functionality, and durability of fabrics, while also keeping environmental concerns in mind.
Silicone emboss gels have emerged as a game-changer for textile manufacturers and exporters, offering a wide range of benefits in terms of texture design and sustainability. Choose to deal with the best silicone emboss gel exporters in India to use it for your needs.
In this article, we will explore the potential of silicon emboss gels, their applications, and why they have become a valuable export commodity in the industry.
Silicon Emboss Gel: A Revolutionary Enhancement
Silicon emboss gels are water-based, eco-friendly, and non-toxic substances that are applied to textiles using specialized embossing machinery. This innovative technology allows manufacturers to create intricate three-dimensional patterns, textures, and designs on a variety of fabrics. These gels offer a wide array of advantages, making them an attractive proposition for exporters.
Aesthetic Appeal: Silicon emboss gels can transform ordinary fabrics into eye-catching, textured masterpieces. By imprinting intricate patterns or designs onto textiles, manufacturers can add depth and visual interest to their products. This unique surface finish not only enhances the appearance but also increases the perceived value of the fabrics, making them more desirable in the market.
Versatility: The flexibility of silicon emboss gels allows textile manufacturers to experiment with different textures and designs on various fabric types. Whether it's cotton, polyester, silk, or any other material, these gels can be customized to suit different fabric properties and end-use requirements. This versatility opens up a world of possibilities for exporters to cater to diverse market demands.
Durability: Silicone emboss gels not only enhance aesthetics but also improve the longevity and performance of textiles. They add strength to the fabric, making it more resistant to wear and tear. This durability is a crucial factor in ensuring the satisfaction of customers, which, in turn, contributes to the reputation and success of exporters.
Sustainability: As sustainability becomes an increasingly critical concern in the industry, silicone emboss gels offer a green alternative to traditional chemical-based embossing methods. These water-based gels are free from harmful chemicals, making them eco-friendly and safer for both workers and the environment. This green initiative aligns well with the growing global focus on sustainable and responsible manufacturing practices.
Applications in the Textile Industry
Silicone emboss gels find applications in a wide range of textile products, making them indispensable for textile exporters. Some of the notable applications include:
Fashion Apparel: From elegant dresses to casual wear, embossed fabrics add a touch of sophistication and style. Apparel manufacturers can use silicone emboss gels to create unique and captivating designs on clothing, setting their products apart in the market.

Home Textiles: Bed sheets, curtains, and upholstery benefit from the enhanced aesthetics and durability provided by silicone emboss gels. These products not only look better but also last longer, making them highly desirable for home décor.

Sportswear: Sportswear requires fabrics that are both comfortable and durable. Silicone emboss gels help create high-performance textiles that are not only stylish but also able to withstand the rigors of athletic activities.

Technical Textiles: In industries such as automotive, aerospace, and healthcare, technical textiles play a crucial role. Silicone emboss gels enable the creation of specialized fabrics with improved functional properties, making them an ideal choice for export in these sectors.
Why Silicone Emboss Gel Exporters Are Thriving
Textile exporters who deal in silicone emboss gels have found themselves in a favorable position due to the following reasons:
Global Demand: The global textile industry is in constant need of innovative solutions that can set their products apart from the competition. Silicone emboss gels offer a compelling solution to this demand, making them a sought-after commodity in the international market.

Customization: The ability to offer customization to clients, whether it's a unique design, texture, or color, allows exporters to cater to the specific needs of their customers. This level of personalization is a significant selling point in the industry.

Sustainability Credentials: As environmental concerns continue to grow, textile exporters can market silicone emboss gels as a sustainable choice. This aligns well with the preferences of many consumers and helps exporters differentiate their products.
Conclusion
Silicone emboss gels have ushered in a new era of possibilities in the textile industry, enabling manufacturers to create fabrics with enhanced aesthetics, durability, and sustainability. These versatile gels are in high demand both domestically and internationally, making them a valuable export commodity for textile businesses.
As the textile industry continues to evolve, silicone emboss gel exporters in India who embrace this innovative technology are well-positioned to meet the diverse and dynamic demands of the market while contributing to a more sustainable future